Category:Arduino
From Help Wiki
What is an Arduino
Arduino is an open source computing project that designs and manufactures single board microcontrolers for DIY projects and embeded computing applications.
The name Arduino comes from a bar in Ivrea, Italy, where some of the founders of the project used to meet. The bar was named after Arduin of Ivrea, who was the margrave of the March of Ivrea and King of Italy from 1002 to 1014
At Evergreen, if you hear the word arduino, we are 99.99% of the time referring to this little buddy right here.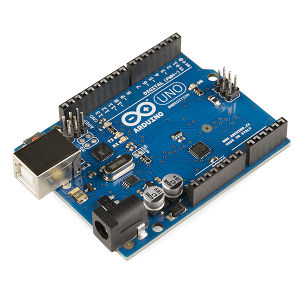 You can learn all you want about arduino's history and applications on wikipedia but, here you will find some useful links to get you going.
Getting Started
Helpful Links
Tinkercad Circuts - Tool for emulating electronic circuits with arduino.( Requires free autodesk account/login )
This category currently contains no pages or media.