Difference between revisions of "Contributor Lounge"
From Help Wiki
m

 

(13 intermediate revisions by 4 users not shown)
Line 1:
Line 1:
−

Coeur Machant, formed in 2007, are an experimental duo split between Portland, OR and Olympia, WA. Composed of Jess Gulbranson (formerly of Joys Of Oil, Numinous Knot, and others) and folkstress Shreya Bollock, the two eschew conventional 'band' paradigms such as rehearsals, frequent touring, and socializing that are part of the normal experience for band members in the same state. This is just part of the overall mystery that makes up Coeur Machant's strange and difficult aesthetic. Added to this are both participant's backgrounds: Bollock at college studying Jung and the death archetype, Gulbranson a blog music critic and releasing a series of novels, and both of them with a history in acting, visual arts, and mythology.

+
 
+

.

 
+

the . This to .

 
 
−

The name of the band is perhaps the most persistent puzzle for many. It is taken from an Art Nouveau poster series that Gulbranson started in 2007, the phrases being taken from a book on lexicology, and actually misspelled. As found in the book, the French means "biting heart." The original phrase coeur mechant has a curious history, according to the Maven's WOTD on the Random House web site:

+

is

 
+

is an and . The a

 
 
−

"If you look up curmudgeon in Samuel Johnson's 1755 Dictionary of the English Language, you will find the following in parentheses before the definition: "It is a vitious manner of pronouncing coeur mechant, Fr. an unknown correspondent." Coeur means 'heart', and mechant means 'bad'.

+
 
+

up

 
+
 
+
 
+
 
+

 

 
+
 
+
 
+
 
+
 
+
 
+
 
+

 

 
+
 
+

in of

 
+

 

 
+
 
+

the , will

 
+

 

 
+
 
+
 
+

 

 
+
 
+

find the in the :

 
+

 

 
+
 
+

of .

 
+

.

 
+
 
+

 

 
+
 
+
 
+

 

 
+
---
Latest revision as of 09:56, 11 October 2016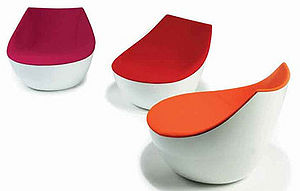 Welcome to the Contributor's Lounge. This page should get you started with everything you need to know about contributing to Evergreen's Help wiki.
What is this wiki all about, anyway?
This wiki is an Evergreen community knowledge base for computing and technology related information. The primary intent is to provide a reference for community members who have questions about using technology at Evergreen.
I want to contribute!
Great, we need your help to keep this resource up to date and relevant to modern day Greeners.
Start here
Basic Contributor tips
Keep it about technology at Evergreen.
Keep it professional.
Limit image sizes.
Respect moderator decisions.
If you would like to propose significant changes, please use the "Discussion" tab to make your proposal before altering significant portions of the site.
Cite your sources
Much of the content in this wiki exists on other official Evergreen web pages. Please provide links to the original sources of content when at all possible.
Keep it simple
This wiki is about communicating information. The more simply and straight forward the information is presented, the more readily it will be understood by a broad audience. Organize your ideas and present the most important first. Don't be afraid to break your topic up into multiple articles.
Format text for scan-ability
Often a numbered or bulleted list is easier to absorb than a dense paragraph.
Categorize it!
To make it easy for people to find your article, make sure to add it to the appropriate category(s). For a complete listing of existing categories see Special:Categories. If your article does not fit in any of the existing categories you can contact Amy Greene.
What needs to be done?
Need help with Wiki Syntax?
Check out this wiki's Mediawiki articles