Leica Stereo Microscope
From Help Wiki
(a.k.a. Automontage)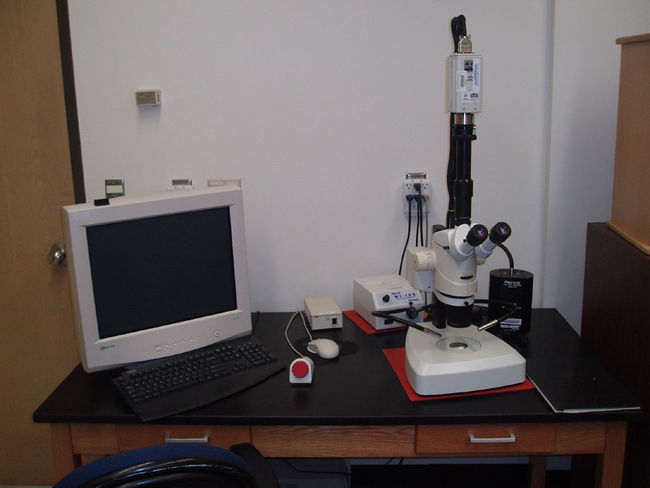 Stereo microscope Wikipedia entry
Focus stacking/z-stacking Wikipedia entry

Manuals

Information Table


---
Notes
Several software packages are used:

Auto-montage Pro: takes the picture (can auto-correct)
CombineZ: auto-corrects images (preferred)
Leica DM: adjusts/configures microscope
Iris: adjusts microscope

For BIOS boot, press F2 or F10
OASIS 4i Information

controller card is needed even though there is nothing hooked up to it. It's used to control the microscope motor.
New site: OASIS-4i
Old Site: OASIS-4i [2001 Rev. C] PCI 2.2

Future software purchase should consider Image-Pro Plus rather than Synoptics Auto-montage Pro.
Contact/Support
Syncroscopy Auto-Montage software support
---