PerkinElmer Sprecturm2000 FT-IR (FT-IR-1)
From Help Wiki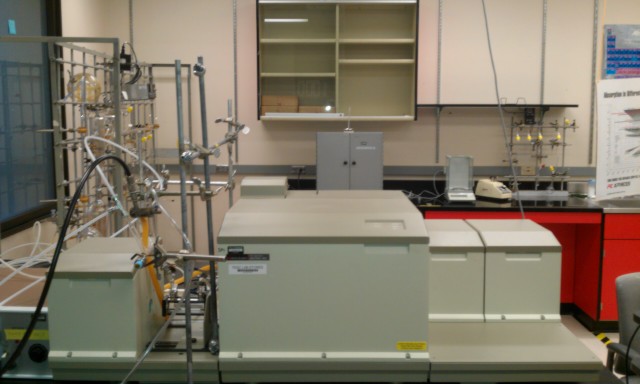 Fourier transform spectroscopy Wikipedia entry

Manuals

Information Table


---
Notes
DO NOT TURN OFF THE COMPUTER
DO NOT TURN OFF THE INSTRUMENT
If the computer is turned off, the spectrum software will need to be run; do a 'BkGrd' (background scan) from the home screen. This needs to be done every time the computer is turned back on.
The instrument should be left on so the internal heater can keep the inside of the instrument dry. Internal moisture will degrade the salt based piece inside the instrument.
Need to get software license key.
Software requires license key.
Software uses two directories found at the root of the drive: pel_apps & pel_data.
Software installation requires the 'mapping' or setting of the transputer I/O address. There's a help document at the root of the drive that explains how to do this.
The PC is a candidate to be upgraded, along with upgrading OS to Windows XP; it's likely that the software will not work on Windows 7, but worth testing in vm environment as a quick-and-dirty test.
The CD drive motor is broken.
Will not boot from USB.
---