Printing Booklets (Mac) - InDesign
From Help Wiki
The process of creating printer spreads from layout spreads is called imposition. It is generally easier to work in Layout Spread where the pages are ordered sequentially. Converting your project to a printer spread using InBooklet should be done just before you're ready to print.
Tip: Remember when you're creating a booklet Indesign will double the width of the document to fit two facing pages. If you're final booklet prints to letter size (8.5" x 11") you should set up your original layout spread for each page to be letter-half (5.5" x 8.5").
InDesign on a Mac Computer
Step One: Once your document is open, go to File > Print Booklet...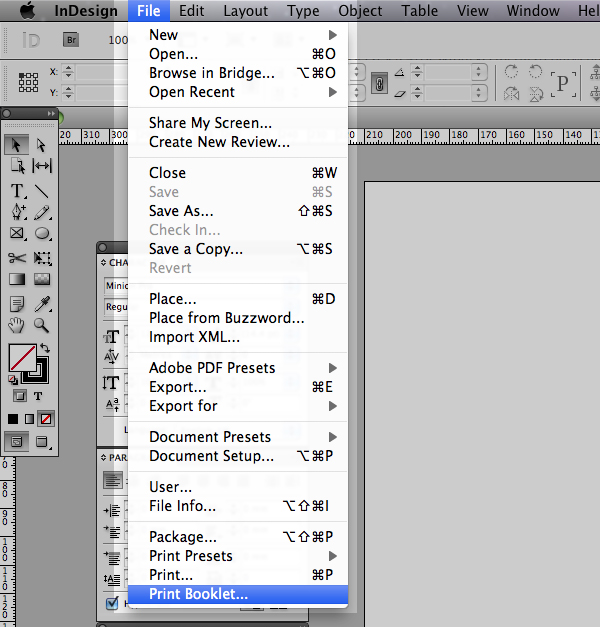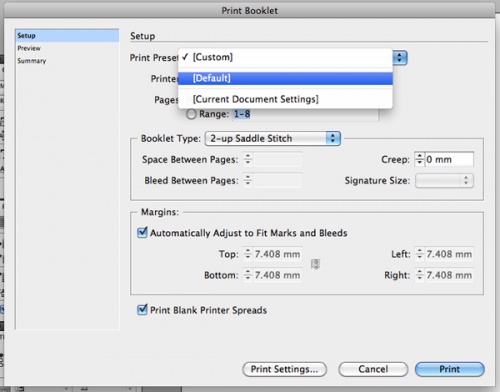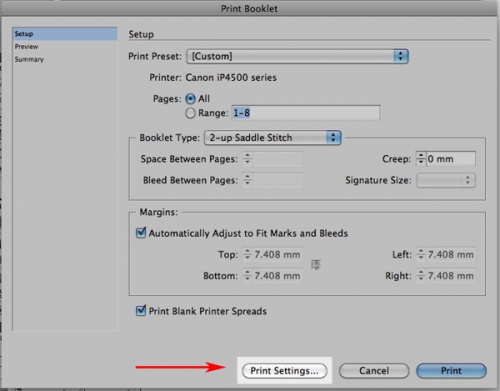 Step Four: Check to make sure that "ac_laser" is selected as your Printer.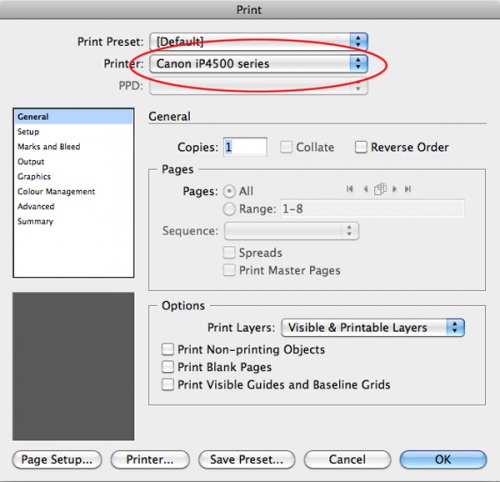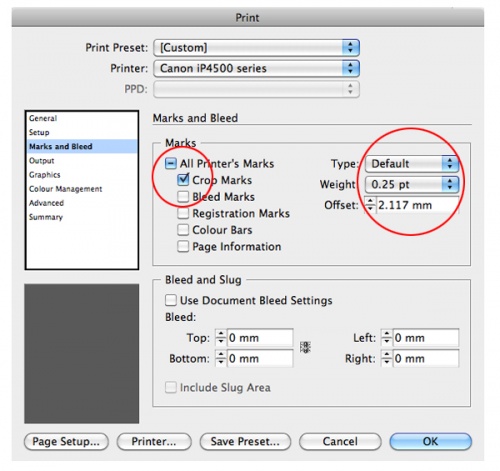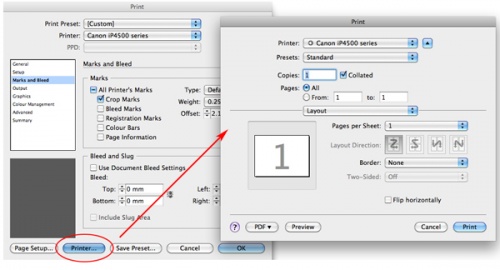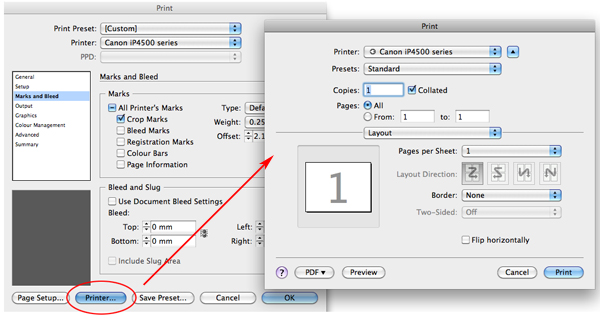 Step Eight: Open the Duplex Printing & Margin dropdown
Step Ten: Double check that the preview looks how you want your booklet to print. If you're satisfied, click Print!