Sidebar Widgets in WordPress
From Help Wiki

Add functionality to your site's sidebar(s) using widgets.
From the Dashboard, go to Appearance > Widgets
Drag and drop the widgets you want to use into the appropriate sidebar container.
Some widgets have settings you can control
Help with Widgets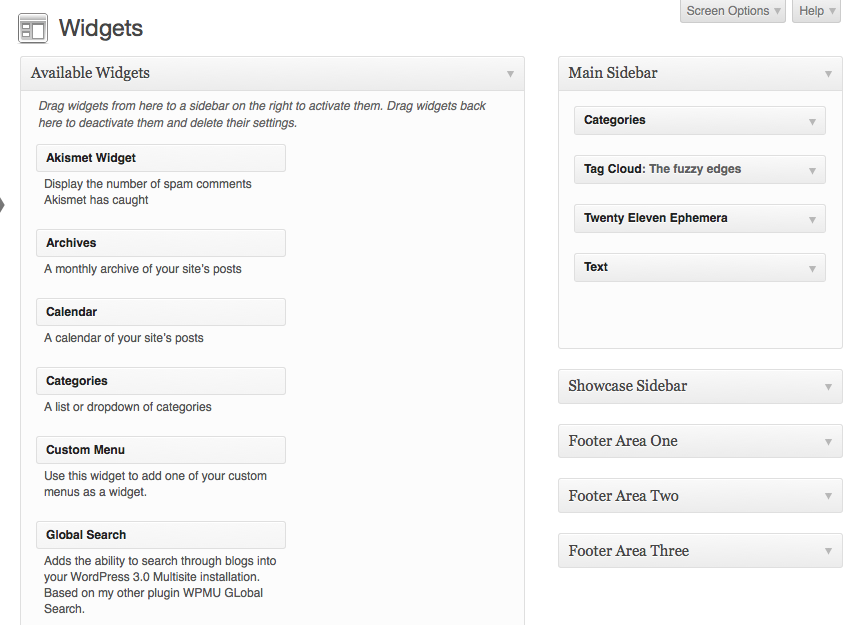 Still have WordPress questions?
Need More Help?
WordPress Tutorial - for a step-by-step tutorial to get you started
FAQs - common questions about using WordPress at Evergreen
---
Still have questions or problems with WordPress, send Academic Computing a message or call the Computer Center at 360-867-6227.