Amy Greene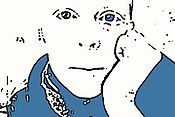 Academic Computing
Contact info:
tel: x6219
email: greenea(at)evergreen.edu
office: Lib 2603 (in the Computer Center)
Useful personal links
Sandbox
This is a book I'd like to provide a citation for: Excel for Dummies.[1] links wraped in nowiki http://blogs.evergreen.edu/academiccomputing/about/
This is bog text
WebCal links
References
↑

Excel For Dummies, First Edition, Hungry Minds, Inc., 1980.
Bootstrap Stuff
This stuff should have a blue background
 The pay for an employee's Personal Holiday is equivalent to the employee's work shift on the day selected for the Personal Holiday absence.